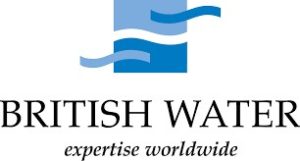 Depawater Ltd has completed a training programme in the UK for the servicing and maintenance of wastewater treatment tanks through British Water, and has gained Accredited Service Engineer status.
Having participated in a comprehensive training course and successfully passing examinations on maintaining sewage treatment plants, Depawater Ltd's service technicians have gained British Water accreditation for maintaining sewage treatment systems. With vital knowledge and experience in this industry sector, as well as having gained recognised certification, you know when you have your sewage treatment system serviced and maintained by Depawater that it is properly and professionally carried out.
Regular servicing by British Water Accredited Service Engineers
Regular servicing of wastewater treatment tanks is necessary to maintain the optimum performance of your system. Doing so reduces any potential risks of breakdown and blockages which can also lead to nasty odour problems, as well as the pollution of our valuable water sources. That's why it is essential to have someone that you know you can trust to carry out any service and maintenance work on your home sewage treatment system.
With a lack of trained professionals operating in this industry, you need to have someone who knows what they are doing when working with sewage control. After all, it helps ensure your safety, health and well being, not to mention that of others around you.
Together we have a responsibility to maintain and protect our environment, so treat water wisely and keep us all safe and healthy by choosing Depawater to service your Tricel sewage treatment tank.
Depawater provide service you can trust!