TRICEL PURAFLO
Secondary & Tertiary Treatment System
Suitable for intermittent and seasonal use
High treatment efficiency of 98%
Easy to install
Low maintenance & running costs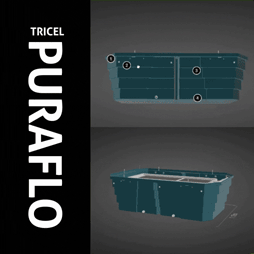 Why choose a Secondary Treatment System like Tricel Puraflo?
Ideal for intermittent use such as campsites, holidays homes and schools or any other applications where a high-quality effluent treatment is required.
The Tricel Puraflo is the perfect solution, with a final effluent quality of 98% BOD, nothing else comes close to this unique high-level sewage treatment product.
Used in areas of outstanding natural beauty where high-quality final effluent is a must, the Tricel Puraflo provides Secondary sewage treatment at the highest levels required and beyond.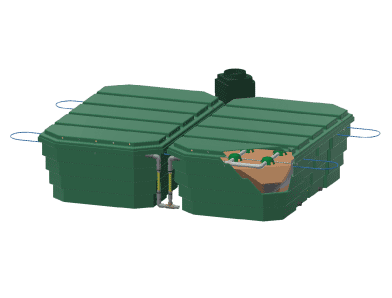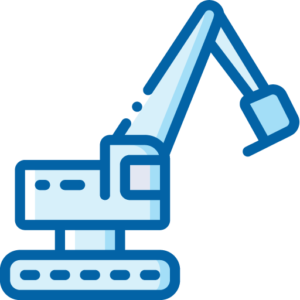 Free Site Visit & Commissioning
Offering you the best value for money wastewater treatment systems in Northern Ireland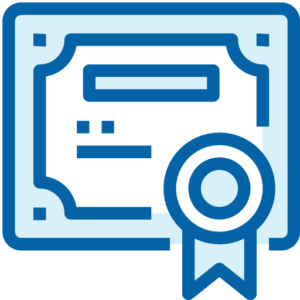 Fully Certified Engineers
Depawater's engineers are accredited by British Water, all our products are CE certified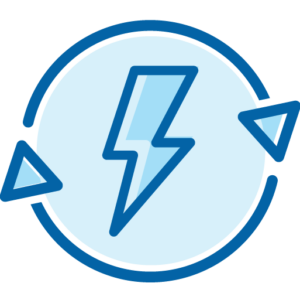 Reliable & Efficient
We deliver on reliability and efficiency in both service and products
Installation
The Tricel Puraflo treatment modules work in conjunction with Tricel Vento septic tanks and Novo wastewater treatment plants. The treated effluent from the Tricel Vento or Novo enters the Puraflo modules where further treatment then takes place.
Installation is fast and efficient due to the design of the system and its components. Once installed, one of our Tricel engineers will commission the unit, and it is ready for use. Easily installed, highly efficient and very reliable, Tricel Puraflo is the best sewage treatment system by far.
Maintenance
Simple and easy to maintain, the Tricel Puraflo treatment system uses peat fibre to treat wasterwater.
The peat filter provides a high-quality final effluent by means of a natural process. This peat fibre material can easily be topped up or replaced to maintain optimum performance and reliability. These units require minimal maintenance and at a very low cost.
What size secondary/tertiary treatment system do I need?
The Tricel Puraflo modules are 760mm (h) x 2150mm (l) x 1400m (w) at the top of the modules. The number of modules required varies depending on the number of people in the house.
See below sizing guidelines:
Single house unit with up to six people = Two modules
Single house unit with up to nine people = Three modules
Single house unit with up to eleven people = Four modules
Single house unit with up to 15 people = Six modules
How does a Secondary Treatment System like Tricel Puraflo work?
Step 1:
Collection: the wastewater flows by gravity through an effluent filter from a septic tank or sewage water treatment plant to a pump chamber.
Step 2: The effluent is pumped intermittently to the Puraflo modules. It is spread out evenly and treated by the peat media filter.
Step 3: The treated effluent is released to the ground.
Interact with the Tricel Puraflo Packaged Filter System
Click on the numbers to see the annotations.
To view in Virtual Reality (VR), click the square at the top right-hand corner and simply scan the QR code with your phone.
To check the dimensions, click on the spanner icon.
To download an image of the Puraflo module, click on the camera icon (top right-hand corner)
Finally, you can also visit THE LAB by Tricel to view the Puraflo in a Virtual Showroom, interact with 3D models, view images and product videos.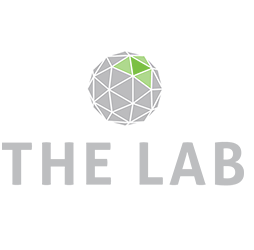 Not sure if this product is for you?
We can help. The only thing you need to do is book a site visit, and we will be able to analyse your ground and guide you towards which wastewater treatment solution best fits your site and your needs.
Work with us on your project
If you are building or renovating a house and require a sewage treatment system installed or a septic tank upgraded, contact us today and speak to our experts to learn which product is best for your needs.